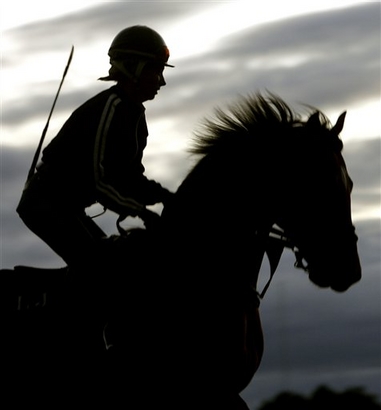 Dr. Sheila Lyons began her international equine sports medicine private practice following graduation from Tufts Veterinary School in 1985.  As a lifelong equestrian, Doctor Lyons developed an in depth appreciation for the unique physical challenges of sport horses, and in practice she confronted the limitations of the state of the science regarding rehabilitation in equine veterinary medicine by undertaking a three year post-doctoral fellowship in the human medical specialty of Physical Medicine in Rehabilitation with a focus on Sports Medicine.  Doctor Lyons is the only veterinarian to have undertaken this unique and specialized post doctoral education.

Doctor Lyons' international private consulting practice includes elite race, dressage, show jumping, combined training, endurance and polo horses.  Proactive injury prevention and performance optimization for patients is achieved through in depth physical examinations which include biomechanics, whole body musculoskeletal analysis, exercise physiology and sport specific strengthening through physical medicine methods in practice and sport specific training techniques.  A health care team is created and protocols developed to assist each horse to reach its optimal sports potential safely and reliably.  A health and wellness centered training program is implemented for each sport horse which eliminates setbacks in racing and competition schedules. 

Doctor Lyons consults for Olympic Equestrian Teams and has provided expert testimony to sport horse regulatory agencies and other authorities on the topic of equine welfare, safety and medication. Doctor Lyons lectures at veterinary colleges, veterinary and medical conferences, horsemen's meetings, and farrier conferences worldwide.  She created the American College of Veterinary Sports Medicine and Rehabilitation™ (ACVSMR) and is the only veterinarian to become a member of the American Academy of Physical Medicine and Rehabilitation.  Her recently published article featured on the cover of The Blood Horse Magazine, (9/27/08) "Preventing Injury When Horses Switch Surfaces" described critical and abnormal physical examination findings she discovered on race horses that develop when race horses change to synthetic training and racing track surfaces and her effective treatment methods that can be applied to improve safety for these animals.